Where you get
Better Results
take control of your personal health and fitness
ATTENTION!
Ish Fitness has expanded!
Ish Fit Club offers 24-hour keypad access to accommodate your busy schedule and keep your fitness on track. Preplanned workout cards are available for use by all members.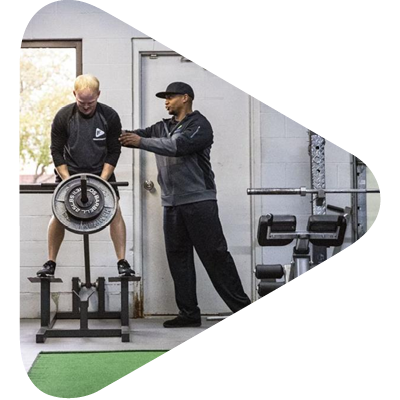 See the Results.
Feel the DIfference. 
Since 2015, gym owner Ishmael Cole has been dedicated to Omaha area clients of all ages and fitness backgrounds to reach their personal fitness goals in his private, appointment only gym in La Vista, Nebraska. His client base ranges from youth athletes to fitness competitors to retirees managing their health, and everyone in between. Ishmael personalizes every client's training package to meet their personal goals. With his flexible schedule, he offers training 7 days a week.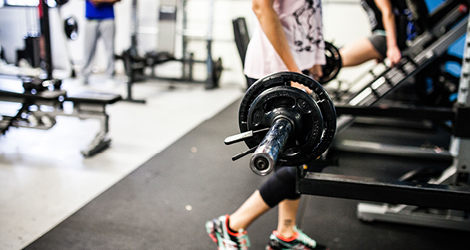 Personal Training
One-on-one personalized workouts with a certified personal trainer designed to make you stronger from the inside out. You choose between 30 minute or 60 minute sessions.  Partner training is also available at a discounted rate.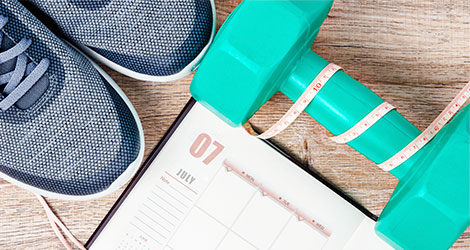 Customized Planning
You will receive a customized training plan tailored to meet your specific goals, while maximizing results.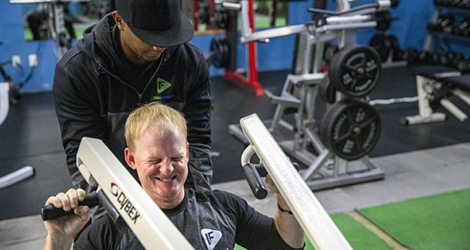 Accountability
Most importantly, your personal trainer will hold you accountable. To bring real change, you have to want to put in the work. Holding yourself accountable is necessary for your own success. At IshFitness, we take achieving your health and fitness goals seriously.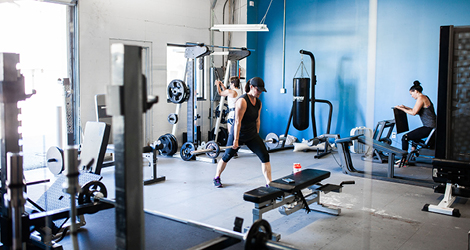 group training
Group sessions are offered weekly at a Saturday morning Fit Camp class. They will include a full-body workout designed to build strength and endurance, using the energy of the group to maximize your results.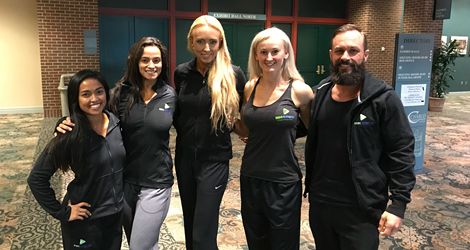 Competition prep
Has it been on your bucket list to compete in a fitness and/or body competition? We will get you ready from start to finish, from scheduled sessions to meeting with a nutritionist, we've got you covered.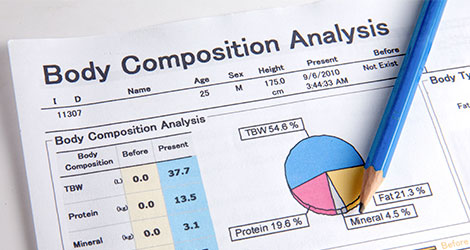 Analysis
Your personal trainer will identify your specific fitness needs and create a plan for you to efficiently and effectively achieve your desired results.
1st Phorm Authorized Retailer 
We've got you covered with 1st Phorm products featuring a variety of supplements, powders and bar to get you through your workout or to live a healthier life.
It never gets easier,
you just get stronger.
Seasonal change can be refreshing and challenging to any workout regimen. Weather changes can help brighten moods or can cause havoc with your sleep at night. Many can find it difficult to get out...
read more
WHAT SEEMS IMPOSSIBLE TODAY WILL one day BECOME YOUR WARM-UP.
"I started training with Ish almost 4 years ago to get in shape, lose weight & just be healthier in general. Since then, I have met my original goals, seen progress that I thought was out of my reach, and continue to set and achieve new goals. There is so much positive energy generated at this gym. Ish obviously enjoys the people he works with. He's tough, but without fail has the best interest of his clients as his main objective. Going to train is fun and something I look forward to. If you are considering personal training–regardless of your gym experience, goals, fitness level or age–I recommend Ishmael Cole without hesitation. Ish Fitness is where you go when you want results."
Seanna S.
"This guy is the real deal. If you want someone Who will not only make you his client, but also make you a friend, Ish is the man. Workouts are super tough but also enjoyable when you're training with the right person. He stays in touch with you outside of the gym as well to make sure you're living a healthy lifestyle. Never a dull moment. He cares!! Make it happen!"
Bret T.
"I started working out with Ish a couple months ago and just love it. He customizes each workout to my fitness level and my desired results and always pushes me. I'm already seeing the results which is super motivating to keep at it! "Ish you're the best."
Michelle M.
"I love this because everyone always needs a push and he isn't one to let you off easy. If you're looking for some good training and someone to teach your goals. This is the place!"
Emma M.
"Just went for the first time this morning. Hardest workout in a long time!! Nice facility and great people… Looking forward to coming back!!"
Christina L.
"Great trainer with an amazing drive to push people harder. Been working out for about 10 years now and his workouts are by far the most intense I've ever done. His clients success and results speak for themselves. I definitely recommend giving him a shot if your ready to take your workouts up a notch or even if you just need that push to make a lifestyle change."
Michael A.
"Training is not just for the young! I am a 60+ woman, and my initial goal was to gain the strength and balance to handle day-to-day chores. I found Ish to be a knowledgeable trainer and excellent motivator. Now, with his individualized programs, his caring, compassion, and positive attitude, he has kept me moving forward and given me a confidence I never expected. I look forward to every session and come away with a renewed sense of well-being and joy. Give it a try – you'll be so glad you did!! Thanks for all you do, Ish!"
Deborah L.
"I had tried just about everything before coming to see Ish. He is the greatest trainer and will certainly push you harder than you believe you can be pushed! I highly recommend him!"
Deanna H.
"This the best I've ever felt I started with Ish last year and he is the most positive encouraging, and Hard Core trainer in the game, I showed him pics of who I wanted to be when I grew up and he made me grow way past anything I could have ever imagined, that I could or would be today and tomorrow. Now I maintain a body like this and preach That it is much better than looking across the gym and wishing that was me. In the event that I am ever gazing across the gym at that sheik Physique, It'll be because I'm looking at Myself in the mirror, daydreaming about how I thought I'd never get past the old ME quite this quickly. It may have taken us more than a year, but like Ish says " We Do Work Here, "So Lets Make It Happen" I love you Ish, and thanks for sticking with me, you called me on everything I ever said I wanted and now I'm IshFit instead of I'd kinda Fit-ish."
Angel O.

8610 Brentwood Drive
La Vista, Nebraska 68128
Phone: 402.208.7401
Hours: Call for an Appointment